When Simon bought a bit of underbody protection for about a hundred quid, I though we could do the same, but far cheaper, and rustier looking. I think we succeeded. It isn't pretty, it isn't painted, and it will feel very underdressed next to nice underbody stuff, but I'm confident it will stand up to the task. We have lifted the car using the protection, and it seemed pretty solid, as well as giving it a good few bashed running in some logged out land over some tree stumps.
In case you were wondering, the strap is holding that side of the bumper on after I had an argument with a small tree whilst reversing down a trail. The tree was victorious.
We plan on continuing our shoddy workmanship and buying some shiny new chequer plate, and covering the transfer case, etc, and as much as we can.
The plan we used, (accurately measured using the MKI Eyeball are as follows,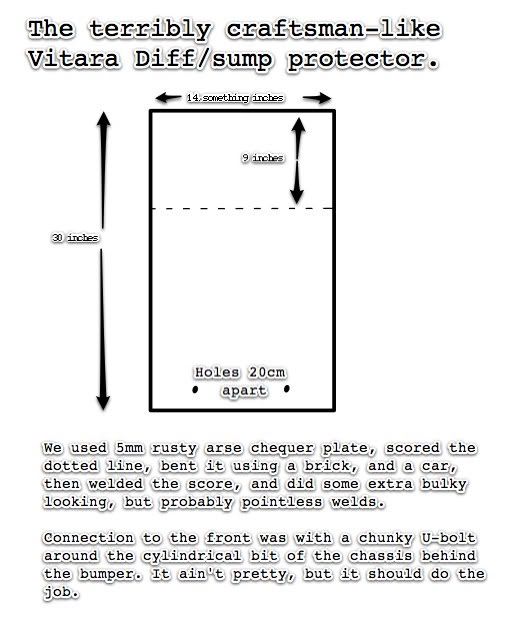 Still, it seemed to copy with being bashed, and smacked about on tree stumps, etc. Some pics from a little trip out near a lake.